Welcome to The Great Smoky Mountains!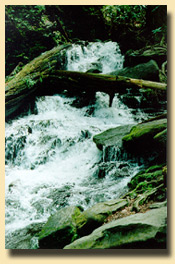 Home to the Great Smoky Mountains National Park, the most visited national park in America.
Located in the Foothills of East Tennessee, Gatlinburg, Pigeon Forge and Sevierville offer a wide variety of things to do and see. Over 10 million visitors come to The Smokies each year to enjoy all that this beautiful and majestic area has to offer.
From kids to adults, there is something for everyone here. Wedding Chapels abound. There were more weddings performed in Gatlinburg than in any other city in the Country last year, including Las Vegas, NV.
Dollywood, a family theme park, is one of the #1 attractions in the state of Tennessee. The end of the 1998 season saw the park become the 27th largest theme park in the country, Dollywood also ranks as one of the top 50 parks in the world in terms of attendance.